In order to avoid mistakes when reserving a room with an open-air bath, we will walk you through the reservation procedure and the points to check before clicking on the button to confirm reservation.
When reserving via Japanican button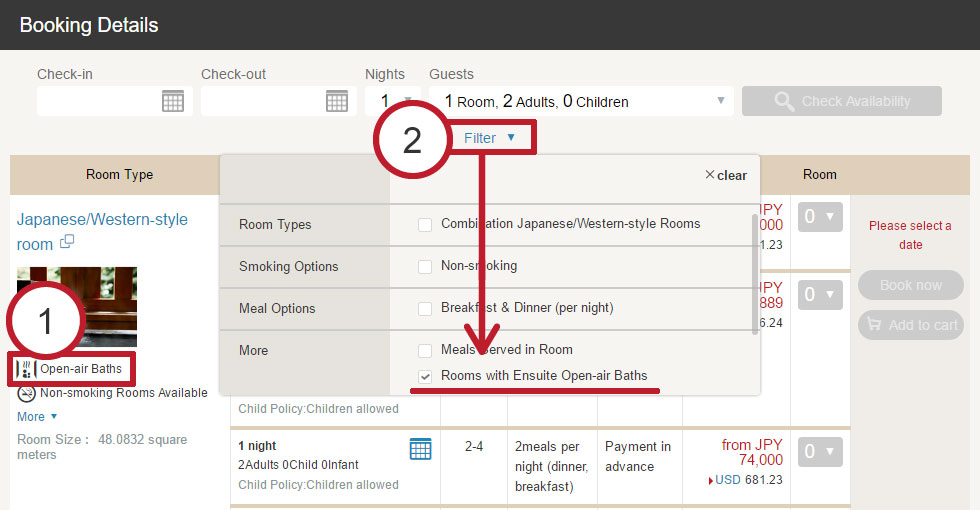 (1) Rooms with displays "Open-air Baths" under the rooms pictures, it means the rooms have open-air baths.
(2) Click "Filter" above lists of rooms and check "Rooms with Ensuite Open-air Baths", then lists of rooms will be changed lists of only rooms with open-air baths.